Introduction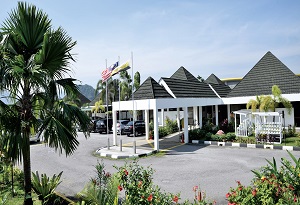 Yayasan Ipoh (YI) is a non-profit organization established to primarily raise funds to support the rehabilitation services of its therapy division, Persatuan Pemulihan Sultan Azlan Shah (PPSAS). We provide various therapy services for people with disabilities and anyone that comes through our door irrespective of race, religion, culture and age. Our main focus is to reach out and to extend our help to anyone in need whenever and wherever we can, thus ensuring that No One Is Left Behind.
Our mission to help the disabled in our community and the commitment of those who are entrusted with this mission. But none of this would have been possible without the generosity of our supporters. Last but not least it is the unspoken narrative of those who have not given up their dream of being useful members of society despite their disabilities. We are richer as a community when each diverse human gift can find a fitting place whatever his limitations. We invite you to join us in ensuring that No One Is Left Behind.
CEO's Message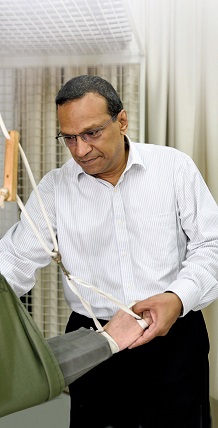 Yayasan Ipoh has from its founding in 1982 set out to help those with disabilities – enabling them to be equal partners in the community. The fierce commitment of our founder to "do something" for the disabled; and the matching "big heartedness" of our donors – people who opened their hearts as well as their wallets – were what YSIS was founded on.
The lack of funds did not curb his enthusiasm nor his imagination of what could be. Jeyaratnam was not afraid to think big. As they say; giant oaks from little acorns grow; one thing led to another; we grew from strength to strength – adding new facilities and engaging full time rehabilitation professionals.
Today we are probably the foremost donor-funded rehabilitation centre for persons with disabilities in the country. Physical therapy is only half the treatment; just as important is repairing the emotional and mental state of those with disabilities.
In this respect we do not treat them as objects of charity, rehabilitation or special services but as equal-rights holders in society – without discrimination and with their dignity intact.
All this requires the hardware – the facilities; as well as the 'software' – the dedicated professionals. Business corporations as well as organisations and individuals responded to our call for help from day one. Without these generous "enablers" it would have been an impossible mission. I hope you will continue to join hands with us to make sure No One Is Left Behind.
Dato' Dr Ramanathan Ramiah
CEO – YI and PPSAS
Our Founder
Helping Those with Disabilities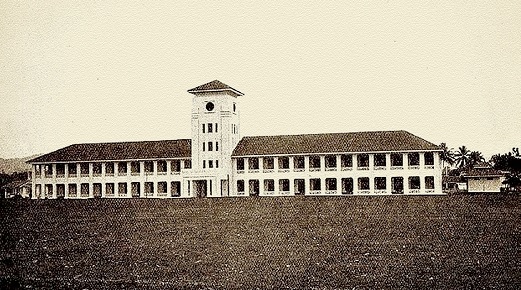 Tan Sri Jeyaratnam is a first generation Malaysian. Both his parents came from Ceylon (now Sri Lanka). He had his schooling at the Anderson School.
By his own admission, he was not a model student. He preferred gallivanting or even running errands to studying. In his own words, he was a "loafer extraordinaire". This resulted in him getting a Grade Three in the Senior Cambridge Examination. It was almost as bad as failing.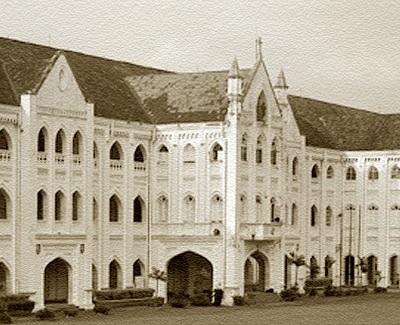 His father transferred him to St. Michael's Institution to repeat his Senior Cambridge exam. This time he obtained a Grade One. He was still clueless what he wanted to do with his life until one day during his loafing he saw a crowd at the court house opposite the railway station. He saw the crowd parting like the sea before Moses, as a black man, immaculately attired, strode imperiously towards the entrance with his assistant scurrying five paces behind, carrying volumes of law books and files.
He learned from the gawking crowd that the black man was the great R.P.S. Jayasooria, a lawyer of some repute. He saw this black lawyer contemptuously brushed aside the arguments of the opposing lawyers – White Men! There and then he knew what he wanted to be.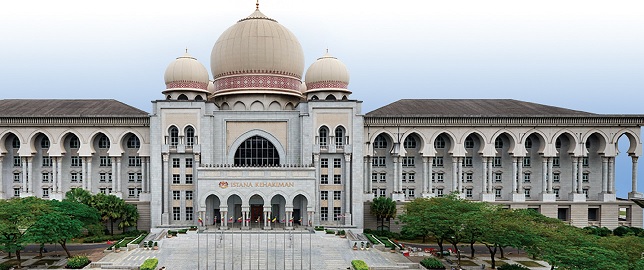 He read law at London University and did his bar at Lincoln's Inn. On his return he joined the firm of Cheang Lee & Ong as a junior. As the firm had no one specialising in criminal law, he decided to make up for the deficiency. At the back of his mind he was determined to be the next Jayasooria.
The high profile case of Chai Kang the communist made his name when the hangman's noose was metaphorically on the neck of Chai Kang. He literally saved the man's neck. After that he was never short of work as every alleged criminal wanted to be represented by him. All work and no play makes Jack a dull boy, as the saying goes. There was no danger of that with Jeyaratnman. Suffice to say the young lawyer was man about town.
Presentation of the Sultan's Gold Vase won by "Inderapura Stable's" on 7 November 1982.
From left: Jockey S. Sairi, Trainer Teh Choon Beng, H.R.H. The Sultan of Perak and Y.B. Dato' Seri V. Jeyaratnam, Chairman of the Perak Turf Club.
Young Jeyaratnam got into horse racing because his boss Dato' Yeoh Cheang Lee, the Chairman of the Perak Turf Club, made him a committee member. He remained a committee member for fourteen years; finally becoming Acting Chairman in 1981 and Chairman in 1982.
During his tenure the Perak Turf Club contributed not just to charities like the YSIS but also by donating facilities like the fountain at the round-about outside the Menteri Besar's Residence, the Japanese Garden and the Musical Clock for the enjoyment of all Ipohites. The events organised by the Turf Club not only brought in funds to YSIS but also tourists to Ipoh.
Dato' Hj Umar bin Hj Abu the Datuk Bandar or Mayor of Ipoh said "Ipoh would not be the same without the Perak Turf Club". That was due to the Turf Club's social commitment to Ipoh under the chairmanship of Jeyaratnam. He remained the Chairman until 2017, the longest serving Chairman of any turf club in Malaysia.
The Beginning of Yayasan Sultan Idris Shah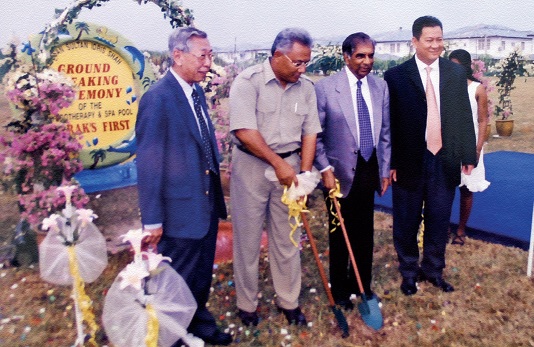 At the ground breaking ceremony of Perak's first Hydrotherpy and Spa pool.
If it seemed a coincident that in 1982 Jeyaratnam started the YSIS – it is not. Anyone who knew him knew he was likely to do something like that. He had always had a big heart. He might have had a privileged life because of his wealth and position, but he never forgot those less fortunate. It was the sight of a handicap person struggling up the stage to receive an award – at one of the many functions he attended; that made his mind up. He was going to help those with disabilities.
He used his position as Chairman of the Turf Club and his contacts with the rich and famous to support YSIS. It was his personality and his sincerity that convinced them rather than his position. Corporations, horse owners, Hong Kong film stars, beauty queens and even our Perak royalty; they all supported his charity functions – gala dinners, celebrity football, beauty contests, balls.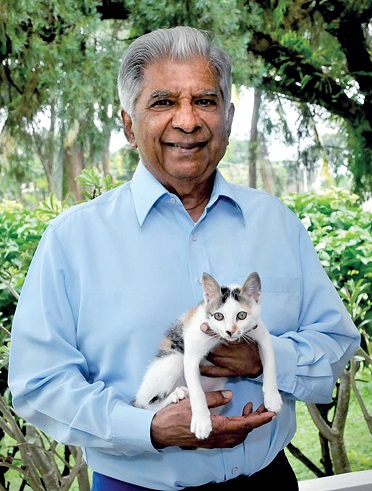 At the end of the day, whatever his position – as a high profile lawyer, Chairman of the Perak Turf Club, man about town and a man with an almost celebrity status; it is his sincerity and big heartedness that stood out.
He is just as comfortable with royalty as with the common man. At 94 his passion for helping the disabled has not dimmed.
He is never too busy to give a hand-up to anybody.
Tan Sri Dato' Seri V. David Jeyaratnam
Founder – YI and PPSAS
Executive Chairman's Message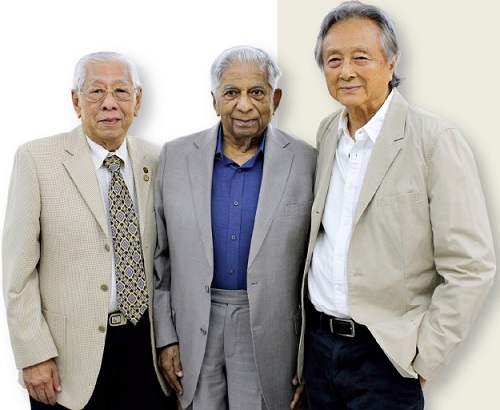 From left, Dato' Ir. Chew Choong Seong, Tan Sri Dato' Seri V. David Jeyaratnam and Dato' Yap Lim Sen.
The World's Largest Minority, is how people with disabilities is often described. There are more than one billion people with some form of disability or fifteen percent of the world's population. In Malaysia we have 453,258 registered Disabled according to the government's 2017 statistic.
The Disabled in general have poorer health, lower education achievements, fewer economic opportunities and higher rates of poverty than people without disabilities. In many societies Persons With Disabilities (PWD) often end up disconnected, living in isolation and facing discrimination.
There have been many changes over the years since our founding. We have moved from an abandoned construction site office to a purpose built Centre with the latest equipment. We have also changed our name to Yayasan Ipoh. What has not changed is our passion and dedication to our clients.
We know the disadvantages PWDs face and since our founding in 1982, have worked to empower them so that they can participate fully in societal life. This way not just the PWDs, but the whole community benefits.
Getting better is a pre-requisite for their participation in society. And that is where the medical professionalism of PPSAS comes in – offering the primary source of assistance where it is most needed. We rehabilitate those with disabilities so that they can rejoin society and contribute to it.
We do this by providing the best facilities and equipment and the best professional care and attention at minimal cost. We are a non-profit organisation.
Beyond rehabilitation, we try to shift society's perception on disabilities. Rather than consider persons with disabilities as objects of charity, rehabilitation and special services, we want society to regard them as "equal rights holders"; full participants in society.
Instead of labeling them "less able" or "special" thus taking away their dignity; we want them to be regarded as "differently-able" and return them their potential. Disability Is Not Inability. Different Is Not Less.
There is a ways to go yet, and I am sure you will continue to travel with us side by side. Together we will make sure No One Is Left Behind.
Dato' Ir. Chew Choong Seong
Executive Chairman, YI and Deputy Chairman, PPSAS